The Rising Cost of Chronic Diseases and What You Must Do About It
According to the National Center for Chronic Disease Prevention and Health Promotion (NCCDPHP), 90% of the nation's $3.3 trillion in annual health care expenditure is for people with chronic and mental health conditions. That is an astronomical number and a complex issue to wrangle with, but it is also at the heart of providing value-based care in order to improve outcomes and bring down costs.
In order to understand disease prevalence and their underlying causes, and ultimately uncover clinical improvement opportunities, you need a longitudinal view of your patients and an easy way to define and segment your patient cohorts, and to run analyses – both retrospective and prospective. However, running cohort analyses can be extremely time-consuming and expensive.
Introducing the CareJourney Cohort Atlas
CareJourney leveraged its access to complete, linked Part A, B and D Medicare fee-for-service and Medicare Advantage encounters data, representing over 80M distinct beneficiaries and 10 billion claims to build a cohort analysis tool that allows our members to customize cohort definitions by diagnoses, procedures, and drugs. It helps members run retrospective analyses to assist with:
Market Assessment
Dive into a particular state, CBSA, or county and understand the patients in the market. Is this market relatively healthy? Does this county have an abnormally high prevalence of multi-chronic condition beneficiaries? Compare the market to a benchmark or even side-by-side against another geography.
Inform Clinical Trial Site Selection
Define criteria for a clinical trial and review the diversity (age, sex race) of geographic areas. Further inform site selection decisions by mapping these patients to the providers that directly manage the care of patients with the target condition.
Savings Opportunities
Want to understand if a particular therapy or intervention leads to cost savings? Create cohorts of patients that have taken different pathways of care and analyze that different trajectories after the point of divergence.
Tailor Treatment to Sub-populations
Segment patients into slightly nuanced cohorts to analyze how the presence of an additional condition may severely impact a patient's cost and utilization.
Assess Performance on a Cohort
Explore questions around physician or facility performance for a specific patient population. For a specific physician or facility, explore ED utilization and other measures over time for the selected population of interest.
Designed for Life Sciences, Payers, and Providers
The Cohort Atlas is designed specifically for users across life sciences, payers, and providers to measure the prevalence of configurable chronic conditions, compare costs and co-morbidities, identify key networks of care, drugs, and facilities, and track patient journeys and care pathways – all through a simple, self-service web interface.
Life Sciences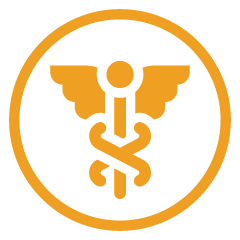 Identify new opportunities for therapy education or sites for clinical trials
Assessment of patients that match the profile most likely to benefit from the intervention
Track the effectiveness and utilization of new interventions and directly compare to competitors
Providers
Segment populations to granular, actionable cohorts
Investigate the impact of comorbidities and historical care on key patient populations
Generate ROI for interventions and care models to support future investments
Payers
Evaluate clusters of conditions that will impact your market expansion decisions
Identify influential providers managing the care of patients for targeting
Precise identification and characterization of patient populations to plan market launch activities
Cohort Prevalence
Track changes in the size of a population of interest over time and dive into their demographic characteristics.
Cohort Comorbidity
Understand prevalence of other conditions in your designed population with breakdown by demographics to explore variation.
Cohort Compare
Directly compare outcome metrics across multiple cohorts or geographies.
Cohort Performance and Utilization
Answer questions around medication share, procedures utilized, and providers engaged. Dashboards provide spend breakdowns over the patient's longitudinal history of care.
Specialists and Facilities by Cohort
Understand which physicians and facilities are providing care for a patient cohort and compare physicians and facility performance in the same geography against a benchmark.