The Rising Cost of Chronic Diseases and What You Must Do About It
According to the National Center for Chronic Disease Prevention and Health Promotion (NCCDPHP), 90% of the nation's $3.3 trillion in annual health care expenditure is for people with chronic and mental health conditions. That is an astronomical number and a complex issue to wrangle with, but it is also at the heart of providing value-based care in order to improve outcomes and bring down costs.
In order to understand disease prevalence and their underlying causes, and ultimately uncover clinical improvement opportunities, you need a longitudinal view of your patients and an easy way to define and segment your patient cohorts, and to run analyses – both retrospective and prospective. However, running cohort analyses can be extremely time consuming and expensive.
Introducing CareJourney's Cohort Atlas
CareJourney leveraged its access to complete, linked Part A, B and D Medicare fee-for-service and Medicare Advantage encounters data, representing over 80M distinct beneficiaries and 10 billion claims to build a cohort analysis tool that allows our members to customize cohort definitions by diagnoses, procedures, and drugs. It helps members run retrospective analysis to:
Understand incidence and prevalence of target populations
Segment populations into sub-cohorts of interest to compare by cost of care, comorbidities, and quality
Analyze costs before and after an index date (first diagnosis, first dose of drug, death date) and specify milestones around which to build analytical episodes
The ability to run prospective analysis in order to expand cohorts to un-coded patients that have a disease will be available soon in our upcoming product release.
Designed for Life Sciences, Payers, and Providers
The Cohort Atlas is designed specifically for users across life sciences, payers, and providers to measure the prevalence of configurable chronic conditions, compare costs and co-morbidities, identify key networks of care, drugs, and facilities, and track patient journeys and care pathways – all through a simple, self-serve web interface.
Life Sciences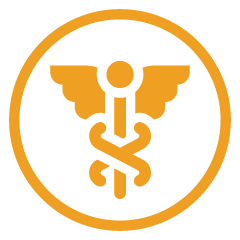 Plan market launch and pricing of therapies
Identify influential providers managing the care of patients
Track real world use and effects of drugs
Providers
Investigate the care of key patient populations
Track the effectiveness of care models on patient outcomes and costs
Understand patients comprising a market
Payers
Plan products tailored for population sub-groups
Track the effectiveness and utilization of new therapies
Identify new markets of expansion
Cohort Prevalence
Track changes in the size of a population of interest over time and dive into their demographic characteristics.
Cohort Comorbidity
Understand prevalence of other conditions in your designed population with breakdown by demographics to explore variation.
Cohort Performance and Utilization
Answer questions around medication share, procedures utilized, and providers engaged. Dashboards provide spend breakdowns over the patient's longitudinal history of care.
Cohort Journey
View cost trends over time, indexed to an event of interest such as date of diagnosis.
Interested in Learning More?