For Life Sciences and Pharma Companies That Want to Enable Informed Decisions
Empowering your global medical epidemiologists, clinical and trial operations, health outcomes researchers, and real-world evidence leaders with powerful information around patient demographics and providers in your markets is key to making more informed decisions around market expansion, clinical trials, and ROI.
With our life sciences and pharma data analytics solutions, we provide you the answers you need to make important business decisions. Our insights are derived from comprehensive Medicare, Medicaid, and Commercial datasets – linked claims and encounter data for over 130 million longitudinal beneficiaries.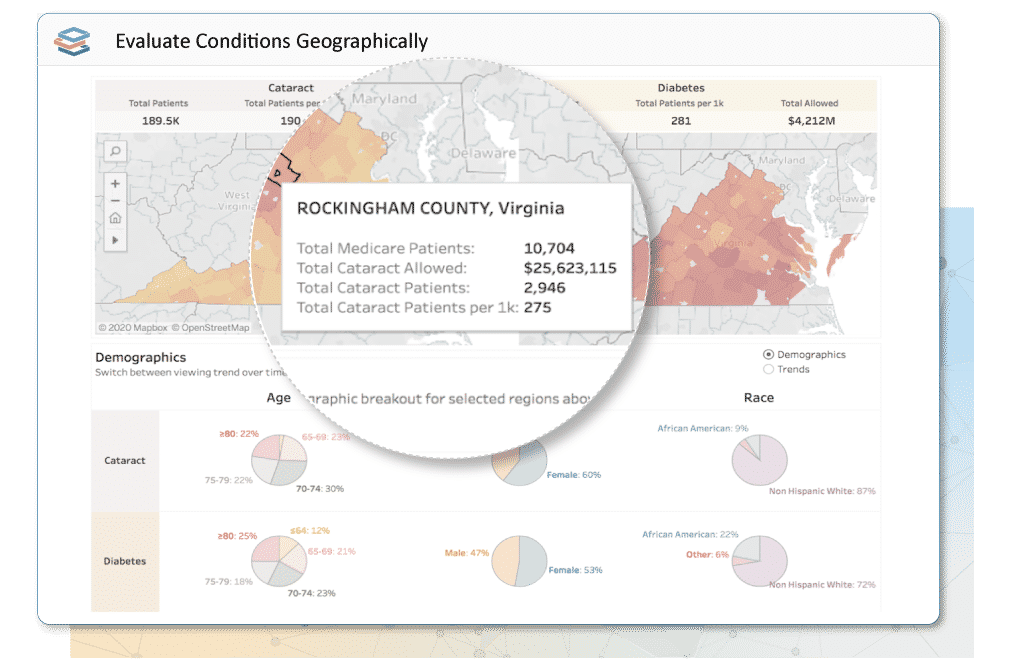 Understand the prevalence of conditions and the demographic makeup of your specified region – by state, county, or CBSA. Drill down into prevalence breakouts of any disease state and compare geographies side-by-side to explore key characteristics.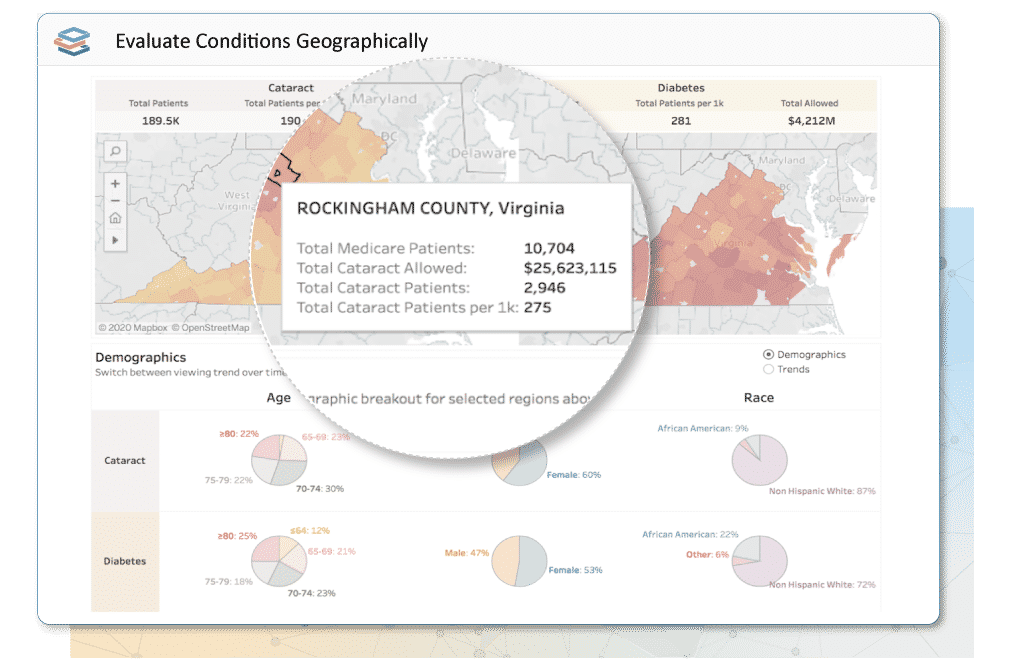 Explore comorbidities and cost metrics for your cohorts of interest to understand which comorbidities could have the greatest impact on your outcomes.  Compare specific populations against each other, understand variation,  and answer questions around medication share, procedures utilized, and providers engaged.
View spend breakdowns, cost and utilization differences between your cohorts, and metrics trends over time. Compare your "like" cohorts to analyze the ROI between them and evaluate the effectiveness of your care interventions.  
Drive healthcare improvement by accelerating the adoption of open standards that enhance the exchange of healthcare data. We help life sciences and pharmaceutical organizations advance adoption of modern, open interoperability standards by creating consistent data standards for the FHIR API specifications.
"CareJourney helped us track the effectiveness and utilization of our new interventions over time and compare progress against our competitors. I am very impressed by their drill down capabilities and the flexibility of their platform."
Director of Medical Affairs and Strategy
Large Pharmaceutical Company
Track patients with multiple chronic conditions and understand how increasing medication adherence can improve outcomes.
See a break down of the effect of non-adherence on total cost of care and how small increases in adherence can lead to big impact.