CareJourney Overview
CareJourney was founded in 2014 under the belief that our nation's transition to value-based care is an important one, but without an "operating manual" that can reliably deliver on the promise of better quality at a lower cost. Our mission is to empower individuals and organizations they trust with open, clinically-relevant analytics and insights in the pursuit of the optimal healthcare journey.
Healthcare Analytics Solutions
Our healthcare analytics platform enables growth and drives network and clinical performance improvements for health care providers, payers, and life sciences organizations.
Leadership Team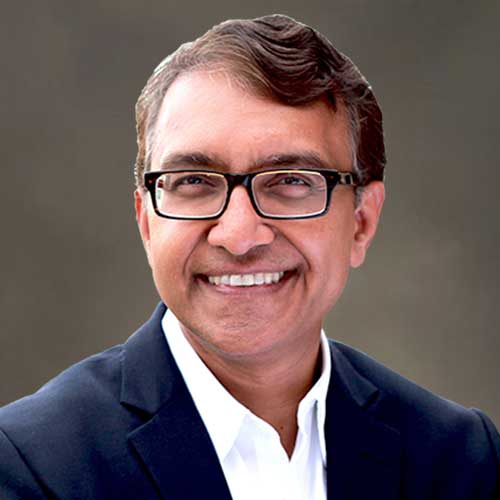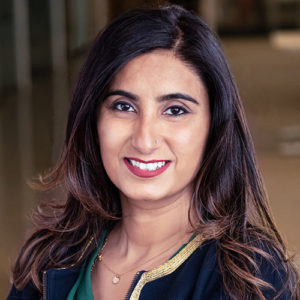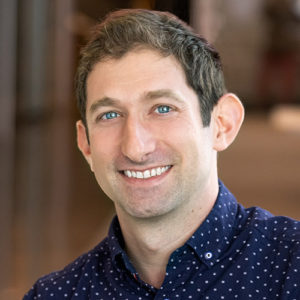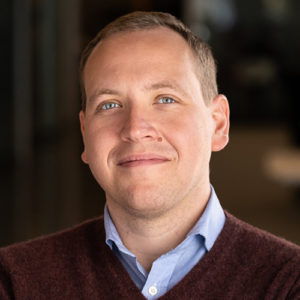 CEO
Dan Ross
Dan is the former Managing Director of Claraview, a business intelligence, and analytics company. Over a 10-year career with the company, Dan was at the forefront of Claraview's growth and rising influence in the business intelligence and analytics market, becoming its chief executive in 2010 following an acquisition by Teradata Corporation (NYSE: TDC). Prior to his tenure with Claraview and Teradata, Dan held senior management roles at subsidiaries of General Dynamics and Eastman Chemical. He was an early employee at MicroStrategy (NASDAQ: MSTR) and rose through the ranks to a Vice President position within the company. Dan is an expert in the application of business intelligence, analytics, and data warehousing technologies for large enterprises, and a published author in the industry. He holds a Bachelor of Science degree in electrical engineering from the University of Michigan, where he was the Business Team Leader and a Race Crew member for its 1993 National Champion solar car team.
President
Aneesh Chopra
Aneesh Chopra is the President of CareJourney, an open data and analytics platform delivering a trusted, transparent rating system for physicians, networks, facilities and markets on the move to value. He served as the first U.S. CTO and authored "Innovative State: How New Technologies Can Transform Government."
He serves on the Boards of the Health Care Cost Institute, Virginia Center for Health Innovation, IntegraConnect, Upstream Care, International Digital Accountability Council, and Chairs the George Mason Innovation Advisory Council. He earned his MPP from Harvard Kennedy School and BA from The Johns Hopkins University.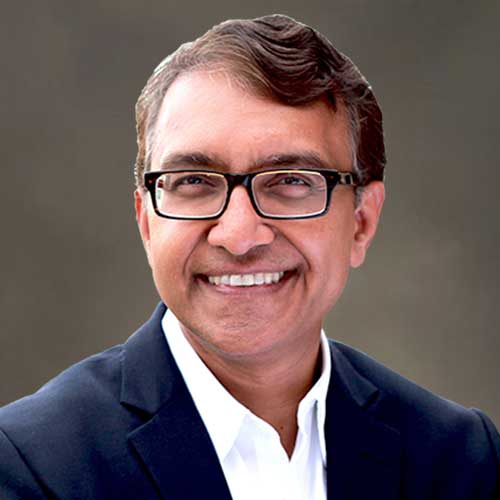 Chairman of the Board
Sanju Bansal
Sanju Bansal is the co-founder of MicroStrategy (NASDAQ: MSTR), a worldwide provider of enterprise software platforms for business intelligence (BI), mobile software, big data and cloud-based services. He served as the company's vice chairman of the board of directors and executive vice president till November 14, 2013. From 1993-2012, he served as chief operating officer of MicroStrategy. Bansal serves as a member of the board of directors of Cvent (NYSE: CVT), a cloud-based event management software provider, and The Advisory Board Company (NASDAQ:ABCO), a research services company. In 2013, Sanju received the Washington Business Journal's Outstanding Directors award for his work with Cvent. He holds a Bachelor of Science in electrical engineering from MIT and a Master of Science in computer science from The Johns Hopkins University. More on Sanju here.
President, Products and Services
Ram Ramachandran
Ram is a technology executive with decades of cross-functional experience (engineering, product, professional services, customer success, solutions engineering and operations) leading high performance teams in delivering complex enterprise and consumer software. As the President of Products and Services, Ram leads the product development, engineering, and customer services functions at CareJourney. Previously, Ram served as the CTO at Clarabridge, a customer experience software company (now Qualtrics), where he was responsible for technology, product delivery, support and operations for Clarabridge's Customer Experience Management platform, including global services delivery and customer success. In 2021, Ram played a key role in Clarabridge's acquisition by Qualtrics International at a market valuation of $1.1 billion.
Prior to Clarabridge, Ram was one of the first 50 employees at MicroStrategy, and over a 22-year career, rose to the role of SVP of Product Development, growing the product engineering team from 5 to more than 500 around the world. Ram holds several US patents for scalable software systems in business intelligence and analytics. He received his bachelor of science degree in computer science from University of Madras in India and his master of science degree in system sciences from Louisiana State University.
Chief Operating Officer
Kevin Sheldon
Kevin Sheldon joined CareJourney in February 2017 and currently serves as Chief Operating Officer. In this role he oversees a number of functions including marketing, finance, investment strategy, member services, business development, and human resources. Prior to joining CareJourney Kevin had a long career in digital marketing and business intelligence for start-ups and large companies including AOL. He has been involved in strategic planning, marketing analytics, and audience development for some of the largest digital brands in the world including AOL.com, The Huffington Post, and TechCrunch. Kevin received an MBA from the William E. Simon School of Business, University of Rochester and a Bachelors degree in MIS from the Rochester Institute of Technology (RIT). Kevin served as President of RIT's Alumni Association Board of Directors and as a Trustee on RIT's Board of Directors. Kevin received the Mark Zupan Award for Building Alumni Community from the Simon School of Business in 2017.
Chief Growth Officer
Al Vega
Al is the Chief Growth Officer and is responsible for managing the go to market strategy, sales and business development activities into the Provider, Payer and Pharma markets and developing industry-leading solutions that meet and exceed our customers' needs. Al has over 32 years of experience in the healthcare IT industry and has served in senior sales roles across many industry-leading firms like HealthVision Corporation, CareLinc Corporation, Eclipsys, Solucient/Truven Analytics, Press Ganey & Associates, and SPH Analytics. He brings with him a proven track record of creating sustainable growth and successful go-to-market strategies for healthcare analytics companies.
Chief Technology Officer
Hellmut Adolphs
Hellmut is Chief Technology Officer at CareJourney overseeing Software Engineering, Product, Data Science and Infrastructure. He started his career in Software Development and progressively moved to senior roles at companies like Sapient and Sirius XM Radio. Eventually he became an entrepreneur, co-founded and led technical architecture at mobile location-based technologies start-up Condaptive which was acquired in May 2011 by Millennial Media, one of the largest independent mobile ad networks at the time. Later on, he formed part of the leadership team through the company's IPO. Recently Hellmut co-founded and was CTO at Intellei, an AI-powered conversation automation platform. He has advised and consulted various companies in Systems and Software Architecture, Data Processing and Strategy, Product Design, Sales Engineering, DevOps and Agile Software Development. His focus is making highly successful engineering teams and delivering high quality software products. Hellmut graduated from University of Los Andes with a degree in Systems and Computer Engineering where he served as student representative for the school of engineering.
Chief Analytics Officer
Mah-Jabeen Soobader, MPH, Ph.D.
Mah-Jabeen Soobader, Ph.D. is a nationally recognized subject matter expert in value-based reimbursement with a proven track record of building and leading cross-functional teams to bring novel and innovative products to market in non-profit companies, incubators within mature companies, and startups. Her unique expertise provides organizations with strategic business guidance on financial growth opportunities through acquisitions, identification of new market opportunities and accelerated time to market for new products. Most recently she led the development and launch of actuarial pricing and underwriting stop-loss products that leverage advanced statistical and machine learning algorithms bringing pioneering innovation to the insurance industry.
Dr. Soobader is the recipient of the John Rutherford Innovation Award, a prestigious corporate award given to creative thinkers who design innovative solutions. Dr. Soobader holds a Ph.D. in Social Epidemiology, an M.P.H. from School of Public Health from Boston University, University of Professors Program, and a degree in Optometry from the University of Durban-Westville, South Africa. She has published over thirty peer reviewed academic papers and worked in a number of academic settings, including the Department of Health and Social Behavior at Harvard University, focused on the impact of Health Policy.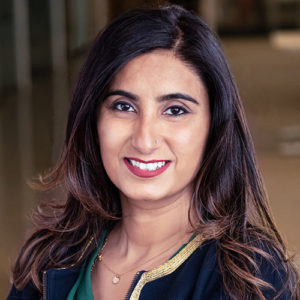 Chief Marketing Officer
Deepika Kumar
Deepika is a marketing leader with over 20 years of experience in building global brands, driving revenue growth, and achieving business impact for technology companies. As Chief Marketing Officer at CareJourney, she is responsible for the development and execution of our marketing strategy, positioning, brand management, and demand generation programs.
Prior to joining CareJourney, Deepika served as the Head of Marketing for Bloomberg Law (a Bloomberg, LP company), where she successfully led the go-to-market strategy, brand development, demand generation, and sales support for a multi-million dollar business. Prior to that, she was the Product Marketing Director at CEB, now Gartner where she executed large-scale, global marketing programs for multiple SaaS products across NA, EMEA, APAC, and LATAM markets.
Deepika holds a Bachelors degree in Political Science from Hindu College, Delhi University as well as Marketing certifications from the Cornell Johnson Graduate School of Management and the Thunderbird School of Global Management.
SVP, Customer Engineering
Ming Zhang
Ming Zhang joined CareJourney in February 2017 and is serving as the SVP of Customer Engineering. In this role, he works with members in leveraging CareJourney's technology and analytics platform to best fit their needs. Ming comes to CareJourney from Equate Analytics, a company dedicated to helping consumers explore health insurance options, where he led their engineering team. Prior to this, he worked in professional services for Claraview (a subsidiary of Teradata), where he focused on large-scale data warehousing and analytics solutions for payers and providers. Ming received dual Bachelors degrees in EECS and Management Science from the Massachusetts Institute of Technology.
Human Resources
Teresa Freeman
Teresa Freeman is a Human Resource executive with 20 plus years of experience. Teresa leads the Talent function at CareJourney and is responsible for driving talent strategy, work culture and human resource programs policies and procedures. She collaborates closely across the executive team to drive superior performance anchored in CareJounrey's objectives, key results, and values.
Previously, as a talent leader at Amazon, Deloitte, and other fortune 500 companies, she held roles specializing in performance management, learning and coaching, recruiting, employee relations, risk management, and employee engagement. Teresa worked around the globe leading high-performing teams, directing talent transformation initiatives, handling crisis response, and driving leadership development.
Teresa graduated from Marymount University with a degree in Communications. She is a member of the Society for Human Resource Management, and often speaks to youth and less experienced professionals about the importance of developing critical soft skills including; communication, collaboration, influence, presenting, and networking.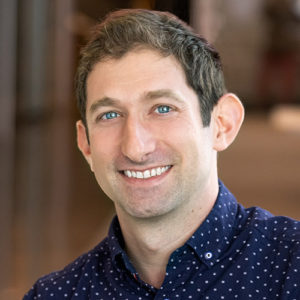 VP, Product Strategy & Analytics
Dr. Chris Lester
Chris Lester joined CareJourney in February 2017 and is serving as the VP of Product Strategy & Analytics. In this role, he oversees the development of novel algorithms that power CareJourney's products as well as CareJourney's research goals and partnerships. Chris comes to CareJourney from Equate Analytics, a company dedicated to helping consumers explore health insurance options, where he led their search engine marketing and data science efforts. Before that, Chris was an Office of Science Graduate Fellow at the Department Energy sifting through peta-bytes of data for new particle signatures at the Large Hadron Collider at CERN. His efforts contributed to the discovery of the Higgs Boson, a particle central to the Standard Model of Particle Physics. Chris received a PhD from the University of Pennsylvania in Experimental Particle Physics and B.S from Duke University in Physics and German Literature.
VP, Member Services
Katie Mulrean
Katie joined CareJourney in February 2017 and currently serves as CareJourney's VP of Member Services, overseeing a team of analysts, senior analysts and program managers who are both technical and client-facing. In this capacity, Katie oversees all of the company's customer satisfaction initiatives, account management activities and data analytic services. Katie has over 10 years of experience specializing in data analytics, client relationship management, process improvement, and project management. Katie comes to CareJourney from Equate Analytics, a company dedicated to helping consumers explore health insurance options, where she led the first-party digital marketing team. Prior, Katie worked as a data auditor in the public sector designing tests of ETL processing and supervising high-risk audits. Katie holds an MS in Applied Mathematics and Statistics from Georgetown University and a BA in Mathematics and History from Washington College.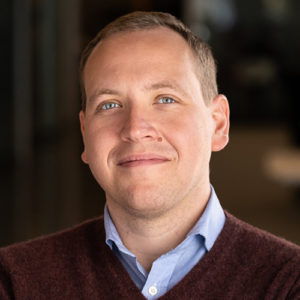 Vice President of Partnerships
Niklas Kubasek
Nik Kubasek serves as Vice President of Partnerships at CareJourney and is responsible for joint go-to-market and channel distribution strategy for CareJourney's analytics products. Prior to joining CareJourney, Nik spent the last decade in revenue, strategy, and business development leadership roles at early-stage startups, most recently scaling revenue operations at CareDash.com. Before that, Nik led business development, account management, and compliance at Cogo Labs, a Cambridge, MA-based technology incubator that centralizes access to data, technology and analytics to empower entrepreneurs to scale their businesses profitably. Nik holds a BA in Economics and German from Tufts University.
Advisory Team
Katherine Schneider, MD, MPhil., FAAFP
Nationally known for her work in the field of accountable care and population health, Dr. Katherine Schneider's mission is to deliver better health, better care, and sustainable cost in the communities that we work in, live in, and serve.
As President and CEO of the Delaware Valley Accountable Care Organization, Dr. Schneider built and led one of the nation's largest multipayer ACOs including more than 2000 physicians, 16 hospitals, 2 health systems, and a quarter million lives in the Philadelphia region. During her tenure she also served as Chairman of the Board of the National Association of ACOs.
Previously, Dr. Schneider was Executive Vice President and Chief Medical Officer of Medecision, population health and care management technology for providers and health plans. She also served as the SVP for Health Engagement at AtlantiCare and held several leadership positions at Middlesex Health Systems.
Dr. Schneider is a former member of the National Advisory Council to the Agency for Healthcare Research and Quality (AHRQ). She is a graduate of Smith College and Columbia University. She is a board-certified Family Physician with an additional degree in Epidemiology and is also in the first cohort of US physicians to achieve subspecialty certification in Clinical Informatics in 2013.
Secretary David Shulkin, MD
Dr. David Shulkin has dedicated his career to improving health and wellness for all patients. Confirmed by a unanimous US Senate vote of 100-0, Dr. Shulkin served as ninth Secretary of the US Department of Veterans Affairs (VA). In this role, he improved systems capacity and infrastructure to expand timely access to primary, specialty and behavioral healthcare providers for our nation's veterans. This "whole person" approach to coordinated healthcare had a dramatic impact on outcomes and patient satisfaction – raising trust in VA services from 46 to 70% during his tenure.
Prior to his work with the VA, Dr. Shulkin served as Chief Executive and Chief Medical Officer of numerous leading U.S. hospitals and healthcare systems including: Beth Israel Medical Center in New York City, Morristown Medical Center, the University of Pennsylvania Health System, the Hospital of the University of Pennsylvania, Temple University Hospital, and the Medical College of Pennsylvania Hospital.
Dr. Shulkin is the University of Pennsylvania Leonard Davis Institute Distinguished Health Policy Fellow and Professor at the Jefferson University College of Population Health. He is a board-certified internist and received advanced training in outcomes research and economics as a Robert Wood Johnson Foundation Clinical Scholar at the University of Pennsylvania.